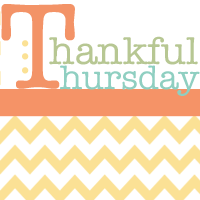 I'm thankful...
that baby Duke's procedure (got his man parts removed :( )went well and that he's healing ok.
that things are falling into place for my mama.
that I discovered Poshmark.
that I have the strength to follow my heart and not my friends.
that ili Designs teamed up with me for an awesome giveaway!
for our K-Cup brewer.
for the weather in Hawaii.
for Law & Order SVU reruns.
that I like my husband just as much as I love him.
for Rafflecopter.
that I get to be on an IRLO Mashup Team!!!
that I won a giveaway :)
that my blog will be getting a makeover soon!
that I reached 700 followers on Twitter today!
for email.
for the smell of dryer sheets.
for blog angels which starts tomorrow!
that my husband actually enjoys cooking. (this will probably make the list every week)
that my husband will be a bit less busy at work next week!
that Duke enjoys wearing his cone of shame.. (oddly).
my husband rocks on the grill!
my sweet angel in his cone after getting neutered