Glam Hungry Mom
is a blog that encompasses everything I love: food, beauty, style, and family. I love making recipes and experimenting in the kitchen. I'm obsessed with beauty products and make up. Cooking and makeup are my version of therapy sessions. I also blog a little about my life as a college football coach's wife and a stay-at-home mom to a dashing toddler.
Okay, enough about me. Let's get to the real reason you're here...for my Buffalo Chicken Salad recipe! I have been making this for a while without measuring ..until now. Buffalo wings are an obsession of mine, but they can be laden with fat. This is what I like to make when I want the flavor without the extra fat of frying. I'm not a huge blue cheese dressing fan, so I made my version of ranch dressing instead.
Ingredients:
Salad:

1 romaine heart, chopped
3 carrots, julienned or ribboned
3 celery ribs, julienned
Chicken:

1 pound chicken breast
1 tablespoon oil
3 tablespoon butter
1/4 cup Frank's hot sauce
salt, pepper, and paprika to taste
Dressing:

1/4 cup greek yogurt
1 tablespoon ranch dressing packet (dry)
1 tablespoon milk
1 tablespoon lemon juice
Heat oil in skillet or grill pan to medium-high
Season chicken with salt, pepper, and paprika
Cook for 10-15 minutes until done
While chicken is cooking, arrange salad bowl by layering romaine, carrots, and celery
Mix all ingredients for dressing together in a bowl until well combined
Remove chicken from heat and cut into cubes
Heat butter and Frank's in medium pan
Add cubed chicken and toss (the longer you let the chicken rest in the sauce, the spicier it will be)
Place chicken on top of salad
Top with dressing or place dressing on the side (whatever your preference)
Optional: add cheese of your choice if you want that little extra somethin' somethin'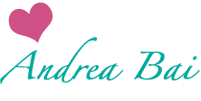 Ok first of all, isn't Andrea and her little family GORGEOUS?! They should all be models. Seriously. They are precious! She may be visiting Hawaii soon and I am crossing my fingers that we'll be able to meet up in person!
And how delicious does the buffalo chicken salad look and sound?? I can't wait to try it!
Glam Hungry Mom
is my go-to blog for beauty advice (
I'm clueless
) and
yummy recipes
(
I suck at cooking
). Check out her newest
makeup tutorial
and try out one of her
recipes
!
Get more of
Glam Hungry Mom
on
Facebook
,
Twitter
, and
Pinterest
! Tell her I sent you :)