Get your mind out of the gutter. My first favorite is FREEBIES!
I have a lot to tell you. And instead of continuing to
annoy
blow up your twitter and facebook feeds, I figured I will tell you HERE! I can't guarantee that I'll stop blowing up your feed though ;)
Ok, so here I go.. it's a lot of info but I promise it's stuff you wanna know!
1. Anyway, have you heard about
Passionfruit's ROCKTOBER event
? Basically there are NO FEES for the month of October! Which means.. more $$$ for us bloggers!
If you still haven't hopped on the Passionfruit chain, I suggest you do it NOW! It makes life a million times easier for you AND your advertisers.
2. And to help celebrate, I'm offering
20% off all ad space
throughout the month of October! Just
use code ROCKTOBER
to get the discount! A lot of my ad spots are sold out so plan ahead and
get them NOW
!
5. Check out my left sidebar. See that Retail Therapy list? You can always check that list for my favorite finds and exclusive discounts!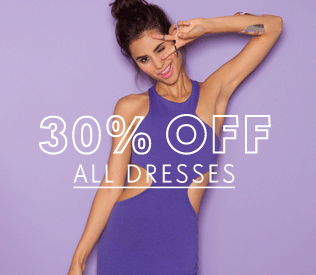 6. ALL DRESSES from
Nasty Gal
are 30% off until 11:59 PM PST on 10/7! There's a huge selection and I guarantee you'll find something you love! I just snagged
this one
:)
7. All sale dresses are less than $100 at
Anthropologie
! I adore every single one of their dresses but I can't always fit them in my budget. Here is my answer!
We all know that the design of your blog DOES matter- so
go enter
!
Know of any fun giveaways or freebies? Share them here!