Maka what? Yea, I know. I thought that too. The lingo here takes some getting used to but it's pretty easy to catch on to after a while. Anyway, there's an area beside the Makapu'u Lighthouse Trail (I'm not sure what it it's called... and I probably should have researched that before writing this!) that we visit often. It's one of our favorite spots on the island.
To get there, you have to walk about a mile through a field with views of mountains to your left and right and the ocean ahead of you. Once you reach the water you can head to the left where there's a little cove with sand that's perfect for laying out and swimming. There's rarely anyone there which makes it a perfect place to take
Duke
. He loves it there. He's a beach lover and this one is definitely his favorite. It's like having a private beach all to ourselves.
If you head to the right, there's a rocky area that's so beautiful. It's really a surreal place to be.
Here are some pictures from our most recent visit!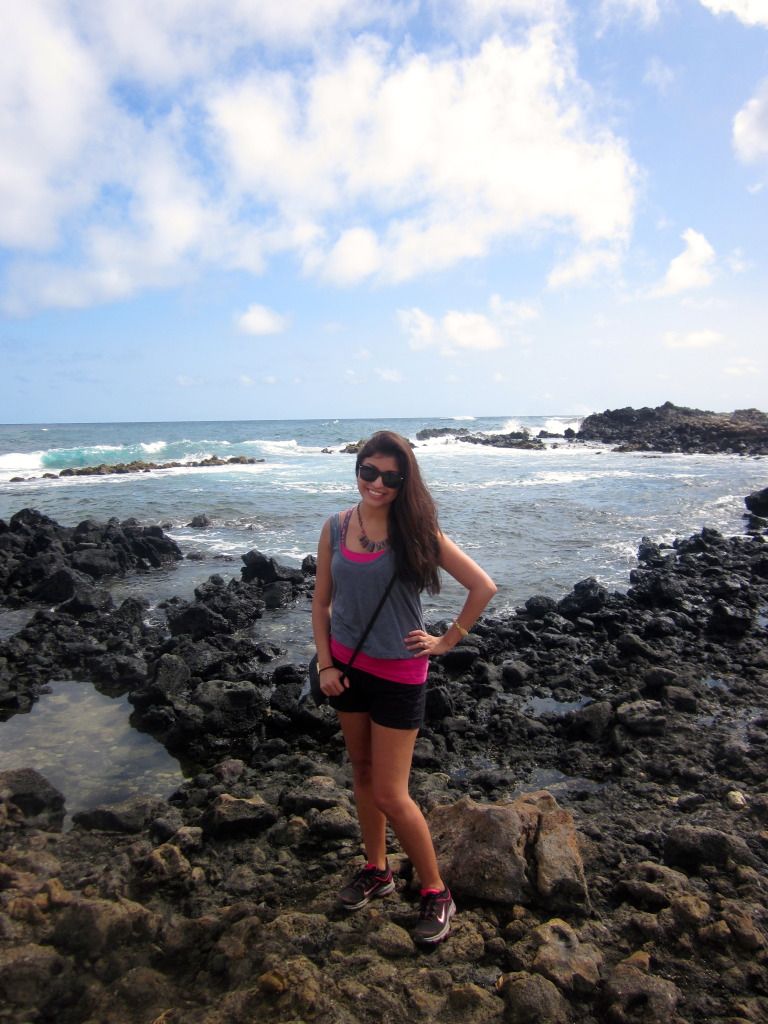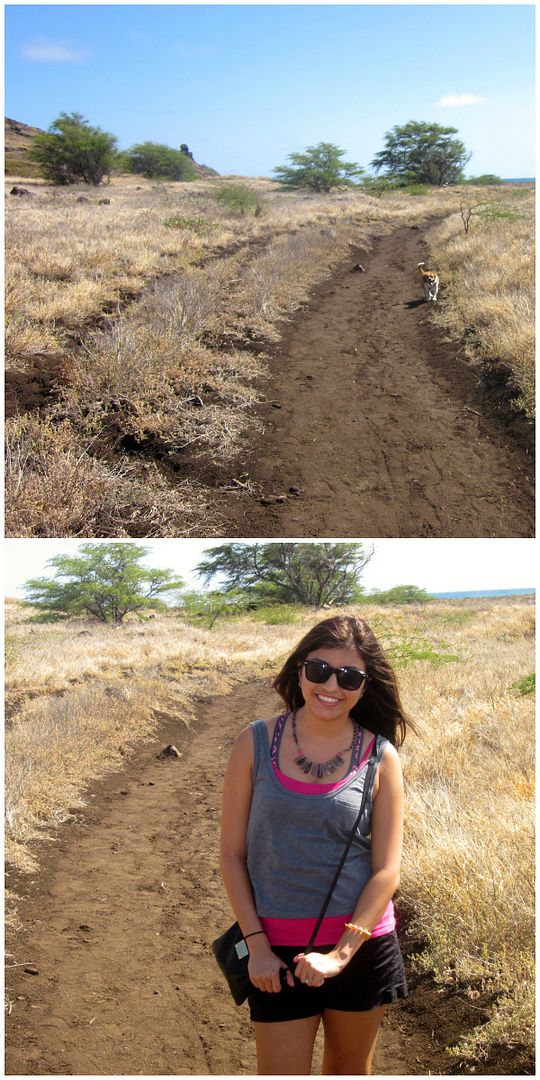 When I start feeling homesick (that will happen a lot more during the holidays) will you remind me of how
lucky I am to live here
? What are some of your favorite places in the world?