Welcome to the 1st annual Blogger's Ball!
I wish that we were all in a huge ballroom sipping on champagne and dancing the night away together.. until that dream of mine can come true, check out my Blogger's Ball inspiration board and a few questions answered below it. Be sure to check out the other host's pages and link-up with us below!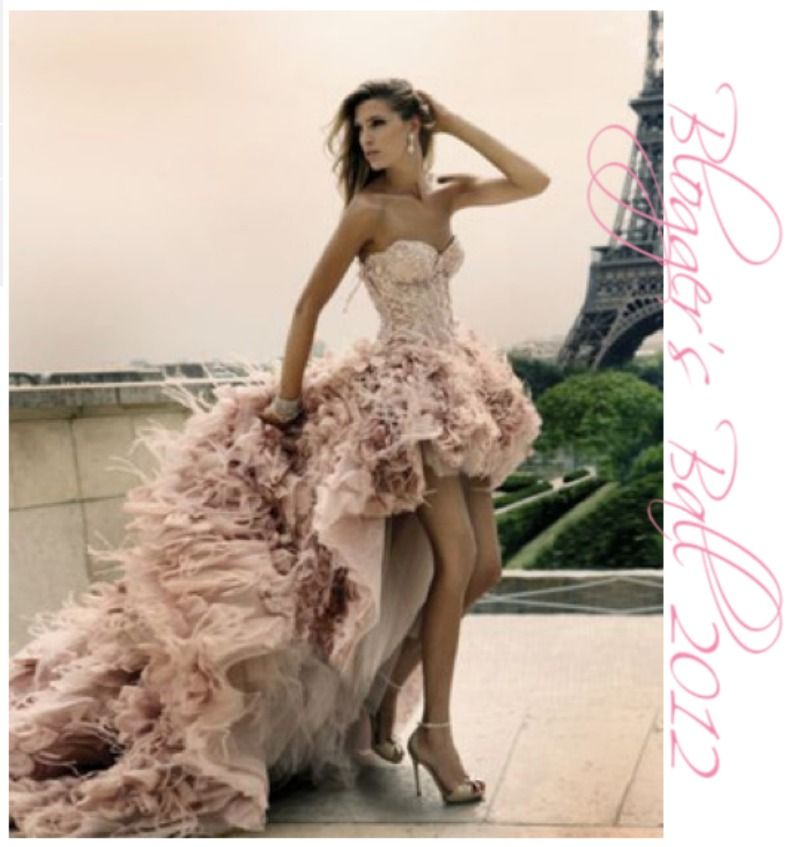 This dress.. I DIE! Give me it and give me an excuse to wear it..PLEASE!
1. What was your best part of 2012?
The best part of 2012 was... this actually took me a while to figure out. I think the best part of 2012 was starting this blog. I never could have imagined how fast and how much it would grow and I never knew that this amazing blogging community existed. I've built relationships with some of you that I am so grateful for. It's taught me a lot about myself. About my life. About my writing. I'm excited to see where else this blog will take me.
2. What was your favorite song/book/movie of 2012?
This may make me sound dorky but... I have to go with the Hunger Games trilogy and movie! I'm not sure when the books were actually published but I read them in the spring of 2012. I was absolutely mesmerized by each of the three books and was so sad when I finished. I didn't want them to end! I remember reading them so fast and actually forcing myself to slow down so I wouldn't finish them so fast. Then I patiently waited for the movie to be released. Of course, the book was better than the movie but I was still so excited to watch it. I still can't wait for the next movie!
3. What was your biggest accomplishment of 2012?
My biggest accomplishment in 2012 was working up the courage to quit my corporate office job to start something new. It was scary. And I was nervous. And some people probably thought I was crazy.. but I can tell you that I am so so sooo much happier and content with life. I love the field that I'm in (PR + Marketing) but don't know that I could ever go back to doing it in a corporate, 8 to 5, office environment.
4. What are you looking forward to the most in 2013?
I'm looking forward to a new chapter that should be opening up soon for us. I haven't talked about it on the blog yet, but when it happens, I'm sure I'll be writing about it!
5. What are your new year's resolutions?
I've never been one to pay attention to what I eat or what kind of exercise (if any) I get. Let's be realistic, I'm not expecting to turn into some health nut in 2013 but I do want to try to be more conscious of my body and how I take care of it. As I get older, I'm realizing more and more how important it is.
I also want to focus more on the "voice" of my blog. When I started it in February 2012, I was writing mostly for fun and as a way to look back at memories of my life. Since then, this blog has grown more than I could have imagined and has become so much more than just fun. It's an outlet. A source. I need to figure out exactly how I want to use it, what I have time to commit to, and how to organize things in order for me to be more efficient.
P.S. To help give your blog a boost in 2013,
I'm offering 40% off all ad spots with code NEWYEAR