Maintaining a healthy relationship with your partner isn't always easy. Sometimes we can get so caught up in daily life together that we forget to make time for the activities that originally made us fall in love with each other. Yes, this even happens in Hawaii!
So what's the solution? Dating! Whether you're married, have a million kids with your partner, have a boyfriend, or even want to plan fun activities with your girlfriends, dating is a fun and easy way to get the job done.
Not the creative type?
Datevitation
has you covered.
Datevitation
is the first online platform that allows you to create a custom coupon date book. Their website lets you choose from over 200
date ideas
to personalize and turn into coupons for your book. The book cover, date ideas, and text are all customizable making it extra special!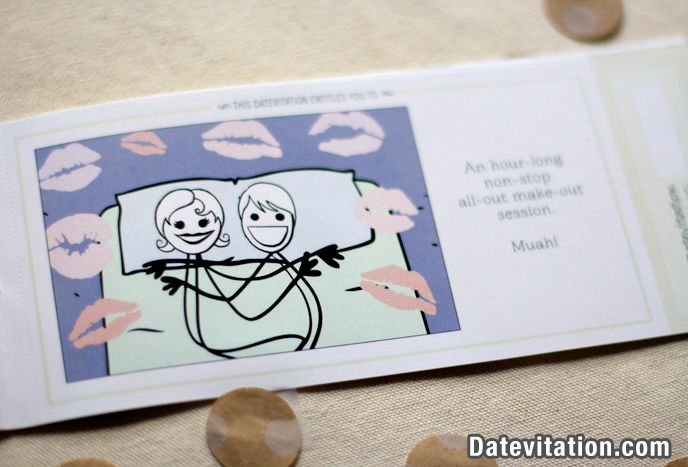 Here's a little background on how
Datevitation
got started.. It was founded by Alex Karpman in 2011 after he gave an iPhone to his then-girlfriend as a gift. He noticed that she was more touched by the sweet note that he included with the gift than she was with the gift itself. Such a girl thing to do and I can totally relate! I mean it is the thought that counts, right? So he set out to create the most thoughtful gift that he could think of.. and
Datevitation
was born!
This is kind of off subject but check out this video of
Datevitation
founder, Alex, proposing to his then-girlfriend, Olga! It will either make you cry or smile.. or both. I'm in love with it!
Ok, now dry your eyes and let's back to business.
I gave Jared a
Datevitation
book a few weeks ago. I had so much fun putting it together! With over 200
date ideas
, it's easy to find something that fits every relationship. From skydiving, to dinner and a movie and even a few x-rated coupons, you can create something that's perfect for you. Jared's favorite coupon is definitely the one that requires me to cook dinner (a rare sight in our house) and clean up afterwards. He's saving it for a rainy day and jokingly says it's going to end up being on my birthday or Valentine's Day... ha! I dare him to try that ;)
Books start at just $20, making it an inexpensive gift for your loved one! And a perfect gift for Valentine's Day which is right around the corner!
The awesome people at
Datevitation
are giving you the chance to win a custom book! Enter using the Rafflecopter form below. Your love life will thank you ;)
Please refer to the Rafflecopter for full terms and conditions.