Today is February 13, 2013. And it's a pretty exciting day for me.. and maybe after reading this, it will be exciting for you too! So why am I excited??...
1. Today is
Galentine's Day
! Don't know what
Galentine's Day
is? Read
this post
and send some love to all of your best gals!
Speaking of best gals -- I want to say thank you to 4 important people thatI will forever be grateful for.
Brooke
and
Myra
. You two might not know it, but you were incredibly helpful to me at the beginning of this blogging journey of mine. I had no idea what I was getting myself into and the two of you were so patient with me and welcomed me with open arms. I am so grateful!
Kelly
and
Andrea
. This blogging world can get
extremely
a little crazy sometimes. You two keep me grounded, true, and sane. You both are also great reminders of the amazing friendships blogging can bring. LOVE you two so much!
2. Today is Jessica Who?'s 1 YEAR Anniversary!! Yep, I've been blogging on this baby for 1 year, y'all! Time sure does fly. I can't believe how much this little baby has grown. And how fast. And yes, I realize that I keep referring to it as my baby. But in a way, it is. Think about how much time and care and effort and thought and blah blah blah that we all put into our blogs to make it just right. I still haven't found the perfect blog "recipe" but I do know that Jessica Who? is better than it was 1 year ago. It's better because I learn something new about it each day and it's better because of all of you! When I started blogging, I had no idea what I was really getting into. I had no idea that there was a whole community behind it. Some of you know more about me than the people I see everyday in real life. Isn't that crazy to think about?
You know what else is crazy? My goal was to reach 1,000 GFC followers within my first year of blogging. This February, I reached 2,000. I'm truly thankful for each and every one of you, especially those who continuously comment, tweet, and email words of support and encouragement. You guys make my day.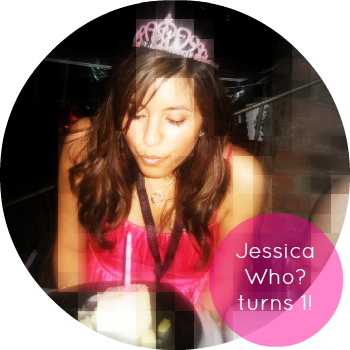 3. Remember when
I made a promise to purchase a "big girl" camera when I reached 1,000 followers
? Well I never did it.. I kept putting it off because I felt like I couldn't justify spending that much money on myself even though I knew it would make the quality of this blog 10 times better.
Well, thank God for my husband. He surprised me this weekend with an early Valentine's Day present. I'm also pretending that he knew when my blog anniversary was and purchased it for that too. :) It's my first legit camera and I'm beyond excited about it! That being said, I have a lot to learn! If you have any tips, advice, or links to great tutorials, please let me know!
4. I didn't plan for this to be scheduled this way but it seems pretty fitting. I've teamed up with a great group of bloggers for a "We Love Our Readers" Giveaway! It just so happens to be going live on the date of my blog anniversary when I'm gushing with happiness about how much I love you guys :)
So here you go.. enter to win a $200
Sephora
Gift Card!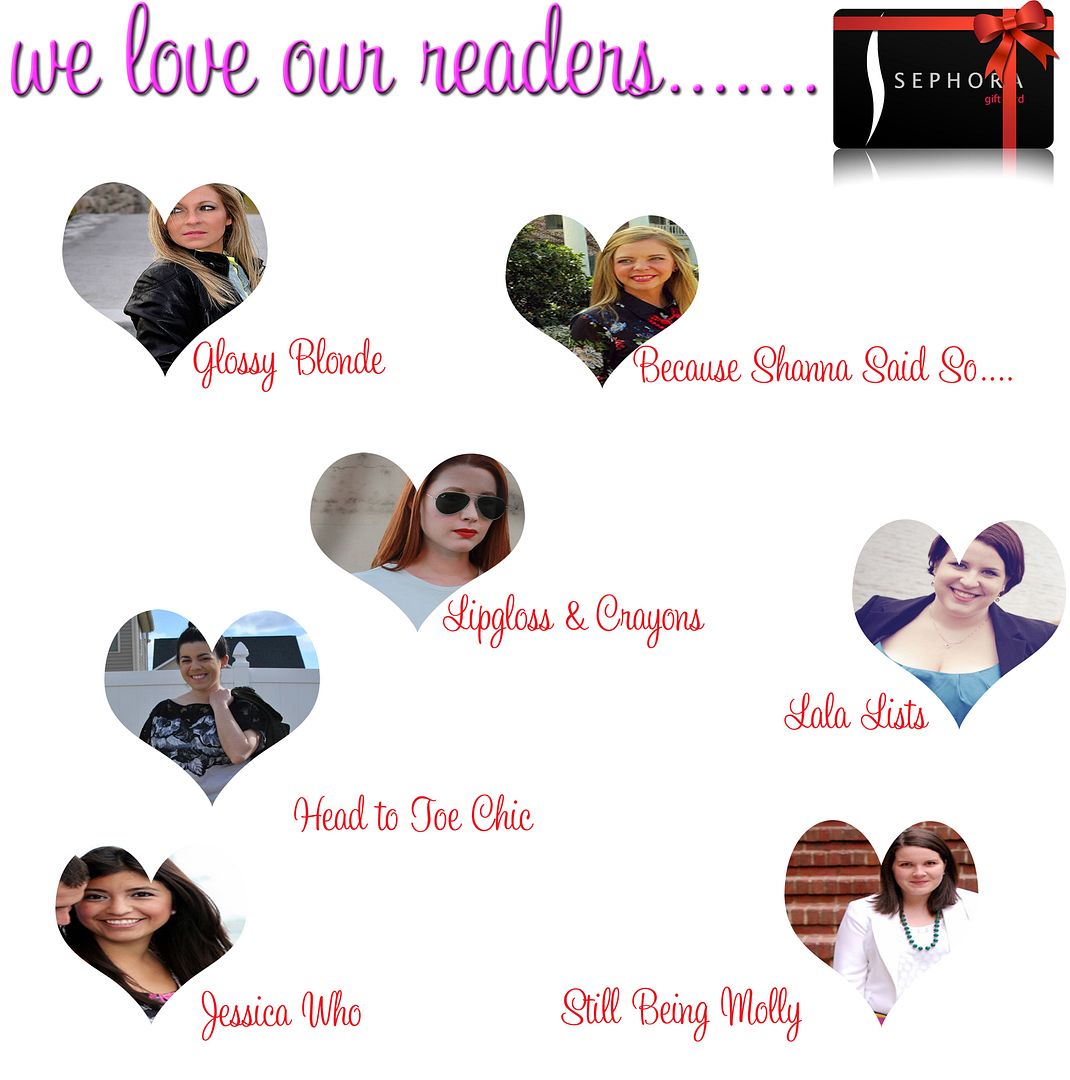 Please refer to the Rafflecopter for complete terms and conditions. Jessica Who? is not responsible for the delivery or execution of this prize.
Linking up for Random Wednesday + Four Favorites