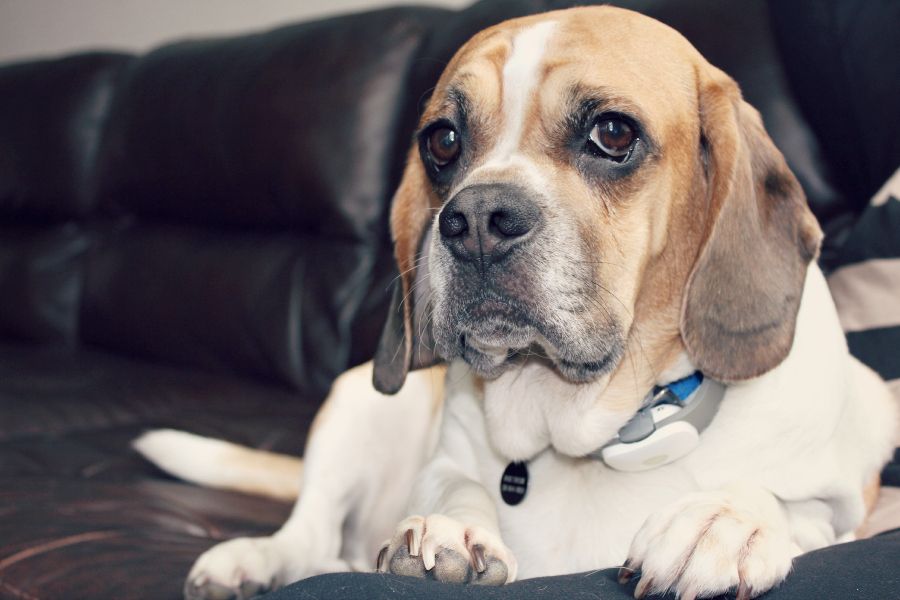 I know what you're thinking --
isn't that the same thing as a microchip?
No. Duke is already microchipped (duh) which I still recommend, but a
Tagg Pet Tracker
is so much cooler. It's lightweight and attaches easily to your pet's collar. It tracks your pet via GPS. You can set up a zone and anytime your pet leaves that zone, you'll be notified.
Duke is not an active guy. He enjoys a nice stroll, a few rounds of catch, and tug-o-war. But he definitely prefers cuddling, sucking on his blankey, and eating grass. The vet says he is overweight (how rude!) which is why this next feature is my favorite! The
Tagg Pet Tracker
also tracks the duration and intensity of your pet's daily activity, giving you more insight on your pet's overall health. After tracking Duke for a few days, I discovered that when I'm away he enjoys snuggling up in bed or curling up on the couch. No surprise there!
The Tagg Pet Tracker is lightweight, water-resistant, has a long lasting battery, AND has a mobile app for you to track all of this info! So all of you crazy dog mamas, like myself, can check in on your pet at anytime, 24/7, from your computer or mobile phone! Yes, please!