I got a ton of feedback from my very personal
post about my divorce
. More than I could have ever imagined. And more positive than I could have ever hoped for. I've been so inspired and uplifted by the stories that I've heard about people in similar situations, the words of encouragement, the prayers, the kindness that has been shown to me. I've really just been blown away by it all. Sharing my story not only helped me, but helped readers too. And that means more to me than I can put into words.
Along with the countless comments, emails, messages, and phone calls, I received a gift too! Whitney (the hilarious writer behind
I Wore Yoga Pants to Work
) sent me a fun package that included the sweetest note, a fearless koozie, and a
Fearless tank
that she designed. Besides the fact that it's super comfy, it has a ton of meaning behind it for me. I'm so grateful for Whitney and the many people that I've met along this little journey of mine.
Thank you all.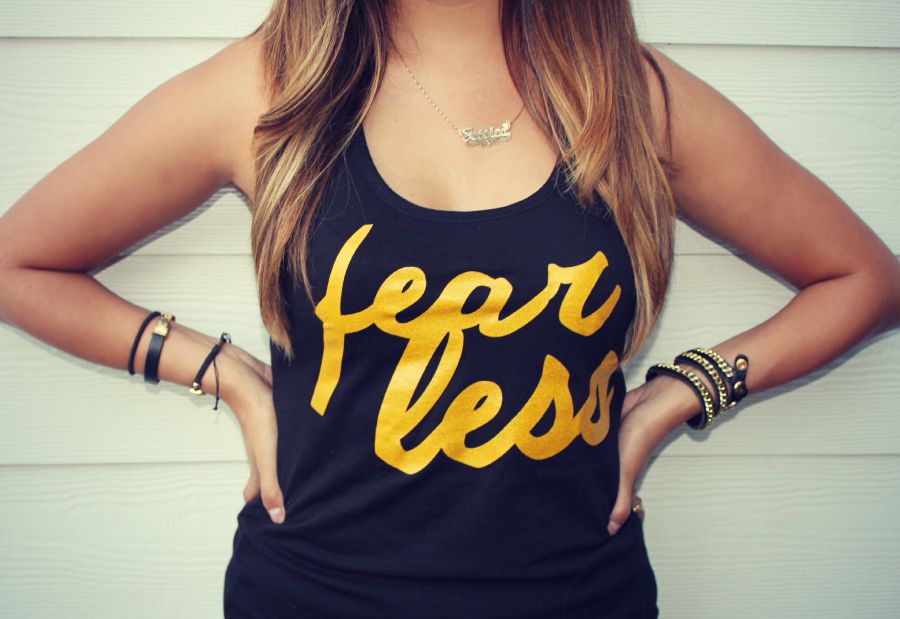 Today I will not look behind me.
I will choose faith over fear.
I will use my energy not to worry but to believe.
I will not be afraid.
I will radiate positive vibes.
I will count my blessings.
I will choose joy.
Today I will be fearless.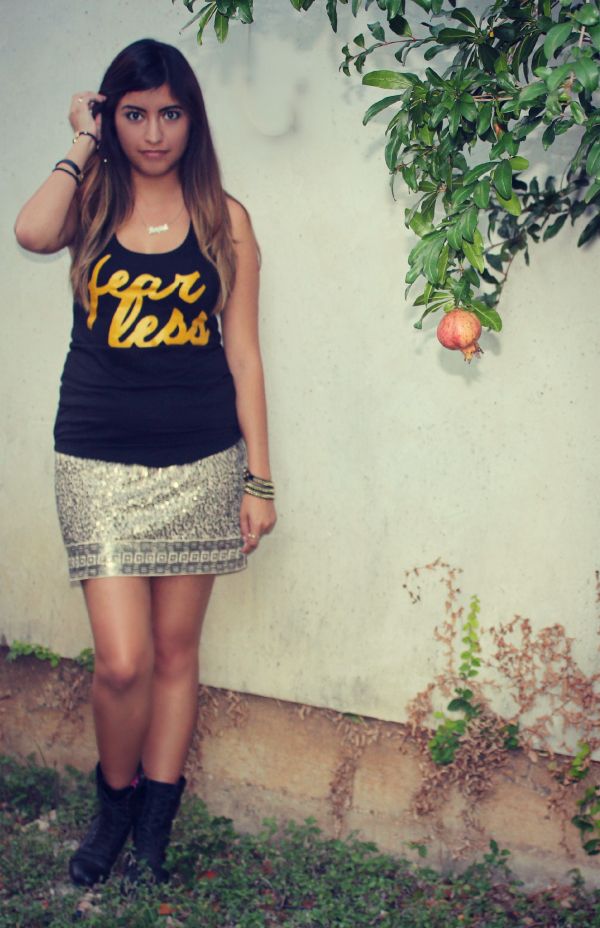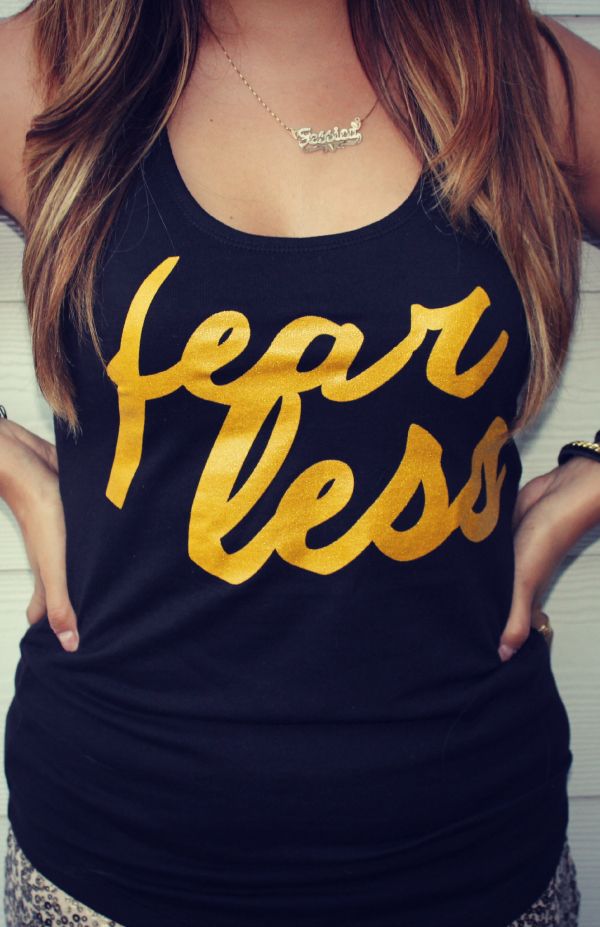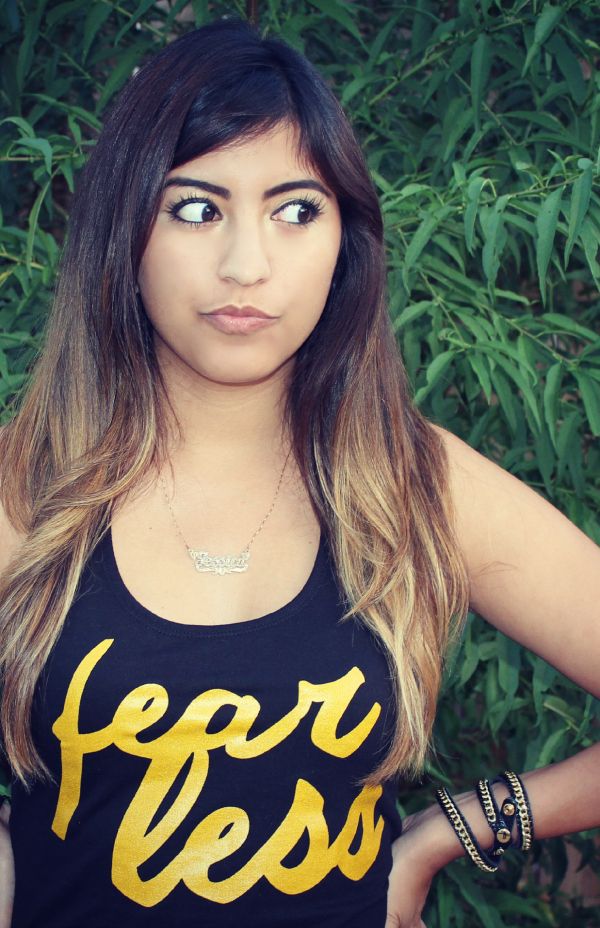 Get the look ---
Bracelets: JewelMint, InPink, Wanderlust (
similar
)
Necklace: gift (
similar
- use code FEARLESS20 for 20% off until December 15, 2014)